Battle of Slots
Videoslots Battle of Slots Guide
Welcome to Battle of Slots, the world first multiplayer casino experience from Videoslots, the largest slot provider in the industry.
Here you can compete against other players, test out new slots and even socialise with the other combatants, all while you spin the reels. We currently have thousands of players battling every day on slots from some of the largest providers in the industry, including NetEnt, Play'n GO and Red Tiger Gaming, among others. There are a variety of battle modes on offer, including Freerolls which let you enter battles without paying an entry fee, Jackpot Chases where you join other players to hunt the Jackpot and Sit & Go Battles that start as soon as enough players join.
Get ready for the competition and remember – there is always a winner!
How Battle of Slots Works
To start off the Battle of Slots, first open the main lobby, if you are using Desktop this can be done by clicking the red "Battle of Slots" tab on the right-hand side of the screen. On Mobile, you can click on the Battle of Slots icon in the top right-hand side of the website.
Here you can check all battles currently in process and filter between Scheduled and Sit & Go battles. You can also see the battles you have signed up for by clicking "My Battles." Scheduled battles start at a set time (as long as at least 10 players sign up for the battle), while Sit & Go battles start as soon as enough players sign up. The main lobby shows the category and status of each battle, which can be upcoming, registering or finished.
To sign up for a battle simply click the battle of your choice, then click the "Battle Lobby" button. This brings a popup window with information on the game, buy-in fee, the total amount of spins each contestant will make, bet amount for the slot, time limits and other information you might want to know. To register for the battle, click the "Register" button, then click "Register" again in the new popup window. If necessary, you can also make deposits by clicking the green "Deposit" button. To return to the battle lobby, click the grey "Cancel" button. You can also register directly for any battles from the main lobby by clicking the "Register" button beneath "Battle Lobby."
Videoslots Battle of Slots Variations and Features
The Battle of Slots platform allows for different types of battles taking place on games coming from six of the biggest game providers around. These are NetEnt, Play'n GO, Thunderkick, Red Tiger Gaming, Pragmatic Play and Stakelogic. We are always looking to add more suppliers to the Battle of Slots roster in the future, so do follow our news section for future updates!
Games currently making the rotation in the Battle of Slots include Wild West Gold, Fruit Party, Wolf Gold, Dead or Alive 2, Gonzo's Quest, Gonzo's Quest Megaways and Pink Elephants 2, among many others.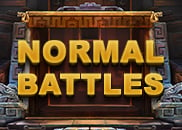 Normal Battles
Scheduled Battles will start at the scheduled time, as long as the minimum number of players required is reached. You can find the prize pool/prize structure together with other relevant information inside the battle lobby.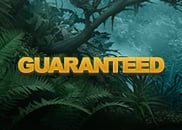 Guaranteed Battles
These are Battles which have a guaranteed prize pool to be paid out. If the prize pool exceeds the guaranteed amount the prize pool will continue growing normally.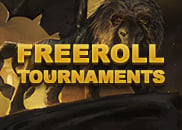 Online Freeroll Tournaments
Freeroll tournaments allow players to enter the battle without paying an entry fee. You need to fulfil certain requirements, specifically having deposited a total of at least € 20 and earning a total of 1,000 XP points during the past 30 days.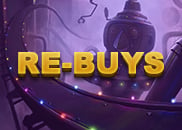 Re-Buys
In some battles, you can buy more spins in case you run out. The amount of spins is equal to the original, and has the same cost as the buy-in. This makes it more strategic, since it gives you a chance to get more spins in order to secure a win, as well as get a second chance to go for the first prize. In addition, there is a chance to re-enter the tournament (for a small fee), so long as there is time left to do so.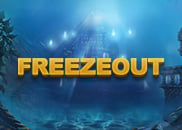 Freezeout
This is a battle mode where you can only make 1 buy-in, meaning all participants compete under the same condition. In other words, there are no re-buys. Once the player pays their fee they get their number of spins, and once those are finished they either win or lose.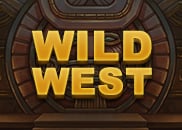 Wild West
Wild West battles work like Re-Buy battles, but with up to 25 re-buys per player!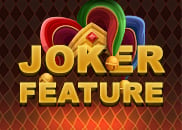 The Joker Feature
Players who preregister for their chosen Battles are placed in a draw to become the Joker for the game. If the Joker wins the Battle then their prize will be doubled!
Videoslots Battle of Slots Sit & Go Battles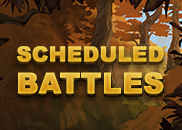 Scheduled Battles
These are Battles that start at a specific time and date. The time and date are clearly visible in the "Start" column on the screen, making them perfect for players who want to plan ahead or find a quick game to play. There are different kinds of Battles on offer, making it easy to find your ideal event!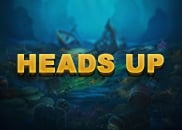 Heads Up
This battle mode has you battle against 1 player, with the chance to double your buy-in. It ends when either the time runs out or both players complete all their spins.
Jackpot Chases
Also known as Jackpot Battles, these battles have you join other players to try and hunt for the Jackpot. Theses competitions give players the chance to progress far in jackpot slots. Some Jackpot Chases have all winnings shared equally with all players, while others have a pre-set ladder that can differ from battle to battle.
Major Battle Events

Mystery Mondays
Every Monday is Mystery Monday! This is a new Battle concept that changes weekly. Every week we will reveal a different Battle type and reward, but until then we will keep it as a mystery. Rewards range from guaranteed prize pools to extra spins, so make sure to subscribe to our newsletter to learn the details!

Tuesday Madness
Tuesday Madness is a single Battle that takes place every Tuesday with a massive added prize pool of € 15,000. This will then continue to grow by € 1 with each buy-in. For example: if 1,000 players join the Battle, the prize pool will be worth € 16,000.

Epic Thursdays
Every Thursday, we give you a chance to battle for some Extra Spins during four hours of unlimited Battles! These take place across two different games, starting at 18:00 and ending at 22:00 GMT.

Battle Weekend
Each month at Videoslots ends on a strong note with our Battle Weekend. This is a 48-hour marathon of both 10- and 30-man Battles taking place in two different slots. The prizes come in the form of Extra Spins, so be sure to check this out!
Battle of Slots Rewards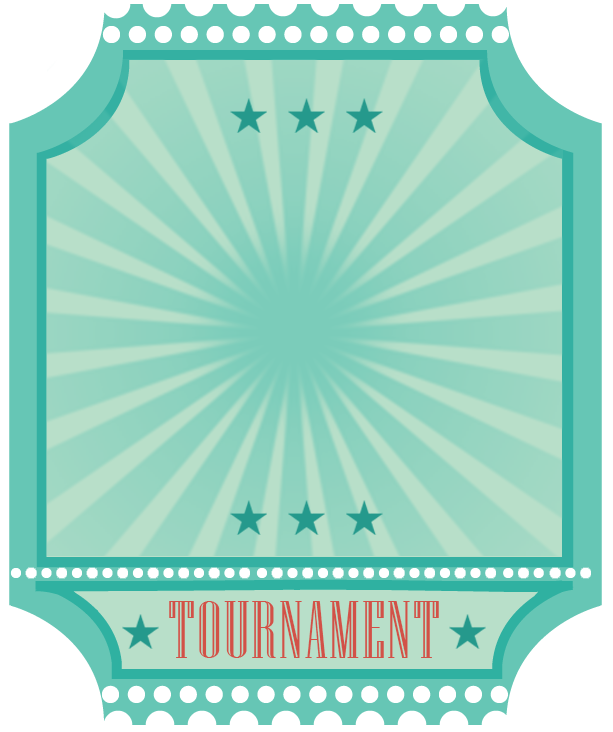 Battle Tickets
Multiple Values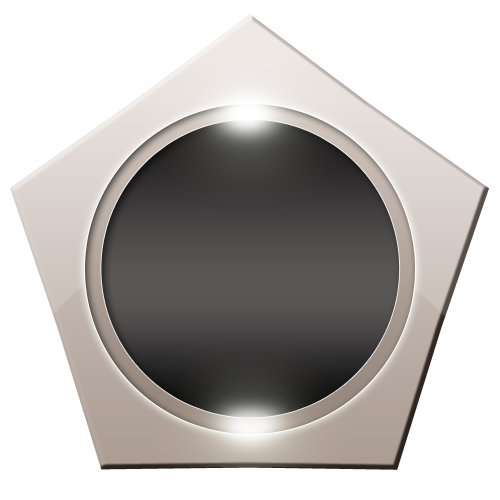 Free Spins
Multiple Values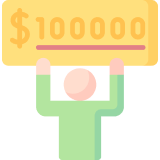 Cash Winnings
Paid to your account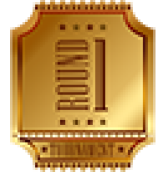 Rounder Tickets
Free Jackpot Chase entry
Join the Battle of Slots!
On desktop: Click the red "Battle of Slots" tab on the right-hand side of the screen. This brings a pop up that shows you how the Battle of Slots works. Click "Continue" to check the Battles are currently going on.
On mobile: Press the "Battle of Slots" logo on the upper right-hand side of the screen to enter the Battle of Slots lobby with a list of all Battles currently taking place.
Battle of Slots FAQ
Can you get Casino rewards for playing Battle of Slots?
Yes! Participation in Battle of Slots brings casino rewards by contributing to your Clash of Spins points, as well as the Weekend Booster. You can also earn Trophies. These are randomly hidden awards which you will receive in your account and can view all available trophies in the "My Achievements" section within your profile. You can check whether a battle will contribute to your Clash of Spins points, Weekend Booster and trophies through the Battle Lobby. Of course, Battle of Slots also brings prizes such as free spins and cash prizes. These depend on the type of battle you are taking part in, so make sure to check the type of battle first!
Can you play Battle of Slots on mobile devices?
Since March 2019, the answer to this question has been, resoundingly, yes. You can enjoy Battle of Slots on any mobile device, be it an iPhone, iPad or an Android smartphone or tablet. As a result, you can challenge your friends and other players across Videoslots Casino from the palm of your hands, anytime and anywhere!
What is a slot tournament?
A slot tournament is where you compete against a number of other players on the same slots game, within the same time frame and same amount of credits, in most cases you can't change the stake and have to get in as many spins as possible during that time period. The winner is the player with the most accumulated winnings at the end of the tournament round.
How long do slots tournaments last?
That depends on the tournament itself, you can check all tournament specs as well as duration in the Battle Lobby.
What happens if two players finish with the same score?
The winner will then be the player with the biggest win from a single spin. Should two players end it with the same score and the same big win, the winner who reaches their score first will take the ultimate prize.
Can you win real money playing slots tournaments?
Yes, you can win real money prizes when playing in our slot tournaments. Make sure to always check the prize details before playing.
Does your online casino host slot tournaments regularly?
Yes, we host slot tournaments all throughout the day at Videoslots.
Where can I read up on the terms and rules of Battle of Slots?
You can read all Terms and Conditions about Battle of Slots in our
Terms and Conditions
section, under "4.7 Tournament Rules".
Does Battle of Slots have a maximum payout?
No, there is no maximum payout in Battle of Slots.
Do I need to register a new account to be able to play on the Battle of Slots?
You can play on the Battle of Slots with your existing Videoslots account. Remember that you are allowed to have only one account at Videoslots.com.
Who should I contact if I am experiencing any issues?
In case you are facing issues or have any questions regarding the battle and the Battle of Slots, you can contact our customer support from the lobby.
Can I get points towards the Clash of Spins while playing Battle of Slots?
There is a section in the Battle Lobby called "Earn Clash Points", and if this has been set to "Yes", then you will earn them as usual.
General Terms and Conditions
Playing at Videoslots.com is restricted to persons over the age of 18. We see gambling as adult entertainment. Play responsibly.
The amounts specified throughout the offer are just an indication of the amounts converted in the various local currencies. The euro amounts specified in the terms prevail over any other amounts, which will be determined by the currency conversion rate at the time of payout.
You are responsible for any currency conversion rates or transaction fees that may apply with your own bank.
Terms and Conditions on the website apply.