Battle of Slots

Givme Games
Givme Games is a games development studio established by a team of game enthusiasts who were initially creating games for the land-based market. They then moved on to take their classic games to the online world, enabling them to reach a whole new audience. They are a group of ambitious creators who are taking their wealth of experience in the land-based world of gaming to flourish in the online world. To do so, they've partnered with ORYX Gaming, a popular platform with several independent game studios providing exclusive content for them. Read on to find out more about Givme Games, their exclusive partnership with ORYX Gaming, and why we're thrilled to be bringing you their games to play on our online casino!
Featured Game Asian Fruit Combo
Start & Development
Givme Games was established by a group of people passionate about slot machines and with extensive experience in the gaming industry. The team behind Givme Games are all professionals in several sectors of the industry, including design, game development, and marketing. With their experience and talents, they've made a name for themselves and their slots have reached a wide audience both with players and with operators who have eagerly accepted their games.
Givme Games originally began by designing slots for the Asian and the European markets, but they have proven successful in other markets as well thanks to their universal gaming themes that players always enjoy.
Back in 2015, Givme Games struck a deal with platform provider ORYX Gaming to develop a range of slots exclusively for ORYX Gaming. ORYX Gaming's omni channel platform has a mix of third-party games for casino, poker, live games, and slots. They also partner with providers like Kalamba Games, Golden Hero, Gamomat, and of course, Givme Games, to expand their portfolio offering. They also have a number of integrations with companies such as Quickfire, NYX, and Amatic. All in all, through their partnerships, integrations, and their own original content, they offer a massive total of over 6,000 games!
Initially, they partnered with ORYX Gaming to expand their catalogue of slots, with the aim of developing online versions of their popular and highly successful land-based games. For ORYX Gaming, this meant a whole range of classic games that were already established in the industry and already popular amongst players. Taking them to the online world, Givme Games' land-based games can reach a whole new audience through the ORYX Gaming platform.
ORYX Gaming's CEO Matevz Mazij, commented on their partnership with Givme Games, stating that, "Givme Games will be a welcome addition to our portfolio, and we're excited to see the results from a wide selection of classically-themed slots. Their experience from the land-based world will translate perfectly to deliver results to drive our business forward."
Included in the range of online slots based on their most successful land-based games are popular titles like Dragon's Gold, Hot Hot 7, and Fruit King. These are just some of the titles that were included in their partnership, with the aim to continue developing more of their classic titles for their online audience.
BB Games also takes a modern approach to their working style. Their team is mostly remote and working flexibly with the company, which helps them to create a global, dynamic environment to fit the fast-paced, multi-cultural industry. The people creating their games all have a deep understanding of Gaming from years of working within the industry; they live and work in Gaming and know what it takes to satisfy players. Even though they're one of the younger companies in the industry, they know how to create high-quality games that will quickly become popular amongst players and they're doing so at competitive prices.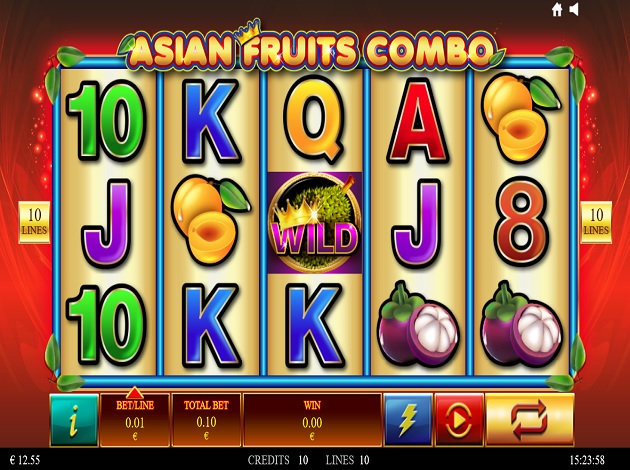 Special Skills
Primarily, Givme Games are focused on creating classic slots with very traditional themes with gameplay that is familiar to players. The games launched through the ORYX Gaming are all classic with themes like fruits, ancient Egypt, and Asian inspired slots. These games all feature a high volatility level, popular themes, and can be played on desktop, mobile, and tablet devices. Asian themes are very popular in the Givme Games portfolio, with titles like Double Fortune, Dragon's Gold, and 5 Fortunes Gold. In Double Fortune and 5 Fortunes Gold, you get a classic look consisting of red and gold, decorated with Chinese coins, traditional paper lanterns, and very classic symbols like lotus flowers, fortune cookies, koi fish, and traditional red envelopes. Both offer pretty standard features such as wilds, scatters, free spins, and the Super Pay feature which creates extra wilds and multipliers for an additional bet. For fans of traditional fruit machines, Hot Hot 7 and Fruit King perfectly recreate the feeling of playing old fruit machines in casinos with a bold, colourful look and minimal graphics. Fruit King, however, changes up the old formula with exotic fruits like jackfruit and dragon fruit instead of the usual watermelons and cherries. Speed King and Spring Derby are some of their more unique slots, going for themes that are less traditional and offering something different in their portfolio. Speed King, for example, is a racing themed slot with a fiery-look, fast-paced gameplay, and standard features like wilds and scatter pays. Spring Derby, on the other hand, is a fancy take on horse racing, with an elegant look and some interesting features like the Super Pay feature and the standard free games round.
Our final verdict
Givme Games is a games developer with extensive experience in the land-based sector of the iGaming industry who are taking their popular games to the online world. Through their partnership with ORYX Gaming, they will be able to reach a wider audience whilst ORYX Gaming will continue to expand their portfolio even more. With a focus on traditional, classic games, the games from Givme Games are sure to be a hit with a large number of players who enjoy this style of games. We're excited to be bringing you Givme Games slots on our online casino and we look forward to see what's next from this provider!
Check out Giveme Games full portfolio here