Battle of Slots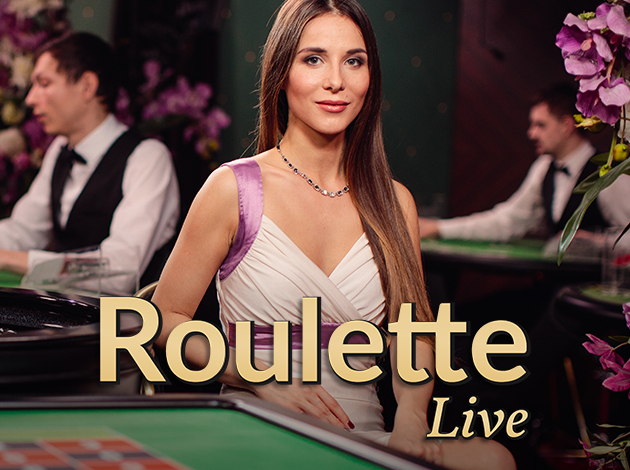 Play Roulette online: Check out our review below
Roulette Introduction
Roulette is known as the Queen of Casino games and has been around for over 200 years. Many historians believe that French philosopher Blaise Pascal had introduced a primitive sort of roulette in the seventeenth century in his hunt for a perpetual motion machine. The roulette mechanism is a hybrid of the Italian game called Biribi or Cavagnole, but using a spinning wheel, which was invented in 1720. The game itself has been played in Paris in its present form since as early as 1796.
Skip forward a hundred years or so to the 19th century Monte Carlo, home of the most successful casino of the time: Francois Blanc's Casino de Monte Carlo. Blanc delivered to Monte Carlo the innovation he had developed together with his brother in Bad Homburg, coming up with a roulette wheel with just one zero. Blanc was known as the 'Magician of Monte Carlo' and according to legend, he had made a deal with the devil to obtain his casino's success at roulette. Funnily enough, the sum of the numbers on the roulette wheel add up to 666, so there may be some truth to this tale!
Evolution Live Roulette offers something for everyone and with a lot more bang for the proverbial buck. The game, a thrilling, suspenseful and fun game of chance is nearly impossible to cheat and super simple to learn. Go to the "rules" section to learn how to play.
Roulette Game Features
There are multiple game variants, the largest number of regular, VIP and native speaking dealer solutions, dedicated tables and even Dual Play Roulette bringing together land-based and online players at the same on-premise tables. Then there are innovations such as Immersive Roulette, Live Double Ball Roulette, Mini Live Roulette, which greatly expand a player's range of roulette playing possibilities.
Players enjoy a world-class live gaming experience. There's a selection of game views and rich features like Chat, Game History, Statistics, Hot and Cold numbers, a personal Favourite Bets menu in which up to 15 bets may be saved, and mobile play that allows full-screen HD video.
Roulette Rules
As a rule, Roulette is played with a large wheel that contains either 37 (in European roulette) or 38 (for American roulette) pockets. These stops are numbered from 0 to 36, while the American roulette wheel also contains a 00 pocket. All the pockets are all coloured; the zeroes are green, while the other spots are evenly divided between 18 red and 18 black pockets.
The croupier spins a ball on the outer rim of the wheel, after which it will eventually fall into one of the numbered spaces. The object for the player is to guess what range the ball will land in.
Before every spin, players have the opportunity to place bets around the roulette table.
Players will bet on individual numbers or just about any combination of numbers. Players may continue to place bets until the croupier puts the ball into the roulette wheel.
Once the ball falls into a pocket and rests there, the croupier will call out the winning number as well as the colour of the pocket it landed in. Markers are generally used to protect winning bets, after which all losing bets are swept off the table. The croupier will then pay all winning bets and, once all of the payouts are completed, players can place bets for the next spin.
Roulette Graphics and Sound
The game is played live on an actual roulette wheel and relayed via web stream. The experience is immersive, especially with the sound of the other nearby roulette tables making it just like being in a real-world casino. Watch the ball bounce and rattle its way to its final resting place - with a bit of luck, it'll come to rest on a number and colour you've bet on.
Roulette Conclusion
It doesn't get more thrilling than roulette. Where else can a simple spin of the wheel give you such sumptuous rewards? Do you dare to go all in on a specific number or will you spread your risk and play for a more modest reward? This is the pinnacle of casino games, in the opinion of some a metaphor for life and without a doubt a thrill seeker's paradise.
About the Provider
Evolution Gaming was founded in 2006 and since then, they've managed to revolutionise the European live dealer platform around the world. Their headquarters are in Riga, Latvia, but a majority of the employees are based in Malta as well. Since its conception, Evolution Gaming has become a leading B2B provider of Live Casino systems within Europe today.
Their Live Casino consists of real-life dealers that run the game in real-time on a casino gaming table just like you would find in a real-life casino. Players can engage with the dealer via a live streaming video link. Essentially, they've given players the option to go to the casino from the comforts of their home!
The vision at Evolution Gaming is to be the leading Live Casino provider in the world whilst ensuring that they create an unforgettable user experience as well as make operators successful. They accomplish this is by offering a localised Live Casino experience into regulated markets available on all digital platforms for online and land-based game operators, and players too.
Evolution Gaming is working towards maintaining and strengthening its position as a top Live Casino provider, while keeping up-to-date of developments within the global gaming market.
You can check out a wide variety of live Evolution games like Blackjack, Roulette, Baccarat and much more at Videoslots!
Play in our Battle Of Slots
Don't miss out on the opportunity to play a thrilling Battle with our special, unique and very first social online casino experience – Battle of Slots. Videoslots gives you the chance to play first time Battles against your friends and other players on videoslots.com with games from NetEnt, Thunderkick and Play'n GO. There is only one Battle of Slots – and you'll only find it on videoslots.com!