Battle of Slots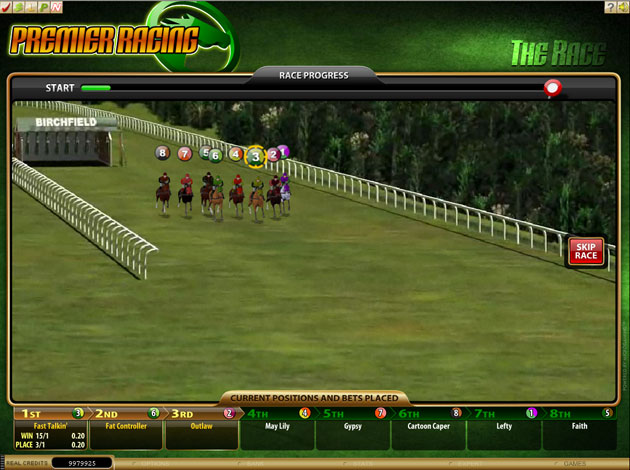 Play Premier Racing online: Check out our review below
We are proud to present this innovative and casual game of Premier Racing. You are set in a race track stadium and you can bet on either the winner of the race or the top three horses.

You are able to track the horses and bet on them at different odds. The graphics, sounds and settings are realistic and you will feel that you are watching a real life race track with real horses and jockeys.

You will follow the race and your horses will be highlighted in order for you to easily keep track of them. At the end of the race you will be presented a shot of the finish line and also a well explained results list with the different odds and prizes.

Try out this modern game, Premier Racing, set in a classic English race track environment.