Battle of Slots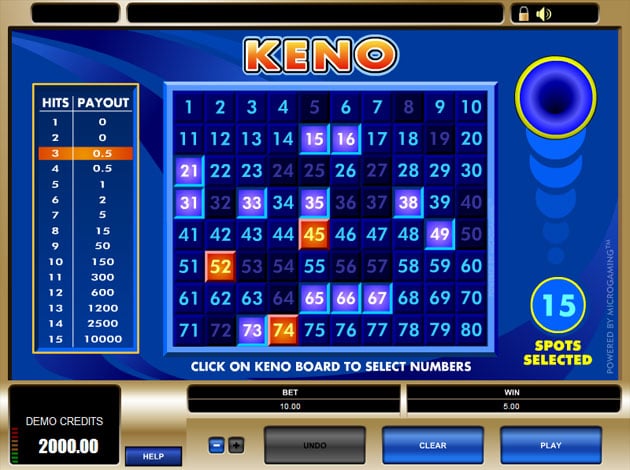 Play Keno online: Check out our review below
Welcome to the world of Keno. This is an immensely popular casino game, and it is perfect to play online. The rules are simple and the game of Keno is more or less a mix of Lottery and Bingo.

Your task is to pick 15 numbers on a board with 80 numbers. You set your stakes from €1-€10 per game, and then click play. Now, balls will come shooting out and the ones with your correct numbers will stick on the board. The more balls that stick, the more you will win.

Simple and fun, you should really try it!