Battle of Slots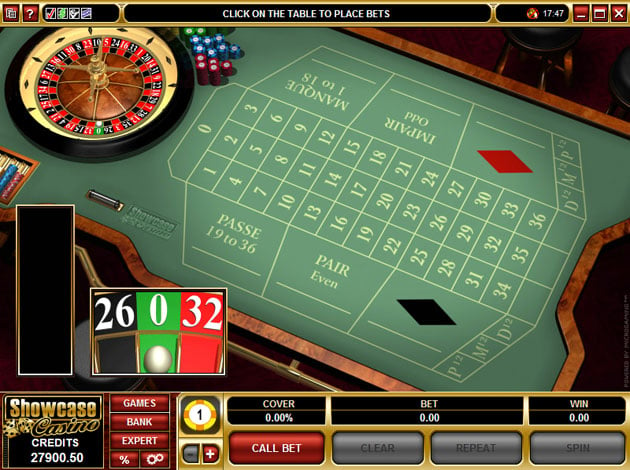 Play French Roulette online: Check out our review below
This game of French Roulette at Videoslots.com is based on the French style of Roulette and is a game played throughout Europe. The wheel has numbered pockets ranging from 0 to 36, in difference from the American Roulette which also has a double zero, 00.

As always, the outcome of a game of Roulette is determined by where the ball stops on the Roulette wheel, and there is no difference in the set up and rules Videoslots.com. Once the bets are placed on the roulette table, the ball is released on to the spinning wheel, in the opposite direction to the spin. In this nice graphic set up you will easily be able to track the ball during the spin and you will feel the excitement when the ball closes in on your picked numbers. The ball stops in one of the numbered pockets of the Roulette wheel, you just need to make sure that you have placed a bet on that number in some way, either full, half, quarter, row or black or red to win.

When the ball lands on the Zero and you have placed Even-Money bets, the La Partage rule applies. This means you only lose half of your Even-Money bet amount. This is very important rule that made French roulette to be the most favorable roulette game for players in terms of average payouts.

The crisp, clear and colorful graphics of the French Roulette at Videoslots.com will give you a realistic gaming experience and you will feel like you are on the casino floor in Las Vegas. Good luck at the table!