Battle of Slots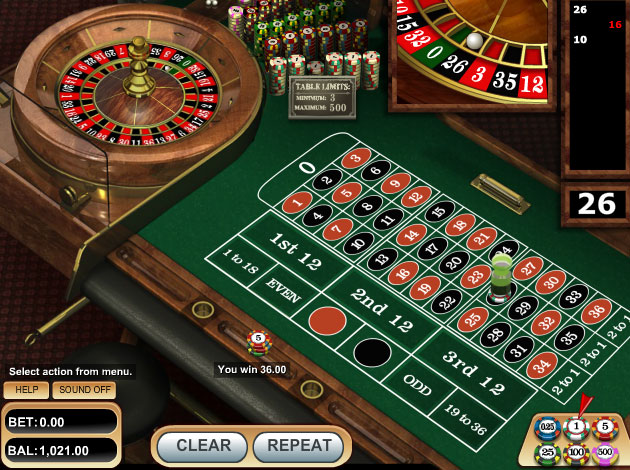 Play European Roulette online: Check out our review below
European roulette is a sofisticated and fun game to play and here you don't have to go to the casino to place a few bets and win lots and lots of money. This game has been played for many years and is appreciated by lots of players around the world. And although european roulette is an old game it still has it's charm and as most people know, you can win a lot of money in roulette.

The game consists of a spinning wheel with numbers ranging from 1-36 plus the 0 and the betting table where you but your bets on different number, combinations, coulours and more. After you have made your bets you click on the spin button and the ball will be dropped in the spinning wheel. If the ball lands on what you placed your bet on you will be paid according to the odds of that bet.

The difference between european roulette and the american version is that in the european roulette there is only one 0 while in the american version you have 2 zeros.

This game is fun and there are so many combinations you can bet on and so many variables that you will never get bored of playing roulette. You can bet on the ball falling on a red number or a black number. You can bet on odd numbers or even number, you can bet on the numbers 1 to 12, 13 to 24 and 25 to 36. You can also bet on the zero or on one of the rows of numbers and you can bet on the numbers 1 to 18 and 19 to 36. And you can mix and match these bets as you wish, it's all up to you.