Battle of Slots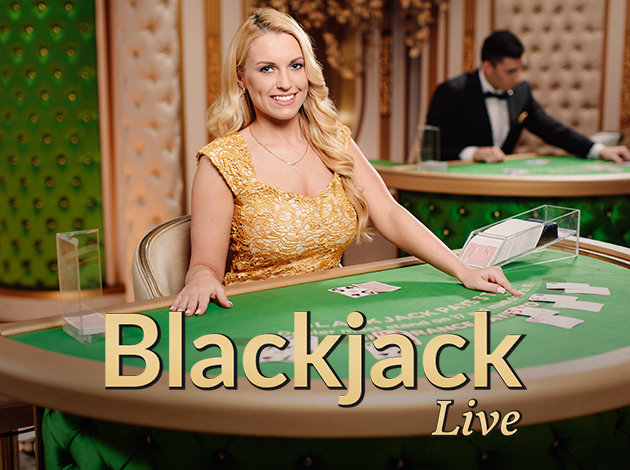 Play Blackjack White 3 online: Check out our review below
Blackjack White Introduction
Blackjack has long been considered one of the most exciting card games ever invented. To this day, it is still regarded a true casino classic in the online casino world. Requiring different strategies, the player and the dealer battle each other to form the highest-value hand possible, without exceeding 21.
Known as "Ventiuna" or "21" in its early days, when the game was introduced in the States, it didn't get off to a great start. It only gained its popularity when casinos introduced bonuses and favourable odds such as the 10-to-1 payout, including the ace of spades and blackjack.
Online casino providers have succeeded in creating a similar environment to what is expected in land-based casinos. Combining fantastic graphics and a seamless user-experience, players can enjoy different blackjack casino games that are made available to them.
In the case of Evolution Gaming's Blackjack White, expect nothing short of a jam-packed game full of potential winnings and exciting features. Known for their high-definition full screen video, Evolution Gaming promise a thrilling experience to all those who check out Blackjack White.
Blackjack White Game Features
The same rules of a standard blackjack game are applied in Blackjack White. However, Evolution Gaming have spiced things up with the number of features, adding the potential for huge wins.
First, you are invited to take one of the 7 seats available to join the dealers. There are also an unlimited number of seats that can be taken by other players to 'Bet Behind'. This is a highly interactive experience which enhances the feeling of a land-based casino - the dealer deals real cards and bets are placed via the user-friendly interface. Players can enjoy this live blackjack experience on the full-screen video, while having the option to Hit and Stand, Double Down and Split their bets, and also purchase an optional insurance.
Bet Behind
Besides having 7 players at the table, the Bet Behind feature will give more players the chance to place their bets behind the main players while they wait for their turn. Additionally, the main players can also choose to bet behind any other seat.
Although the Bet Behind option tends to have low stakes, it's still a great opportunity for other players to enjoy this interactive experience, if they feel that they still need to brush up on their Blackjack skills.
Perfect Pairs and 21+3 Side Bets
With the Perfect Pairs side bet, there's a chance to increase payouts if the initial cards end up being a Mixed, Coloured or a Perfect Pair.
With the 21+3 side bet, you can try your luck on various poker-style combinations, that are made up of the player's initial two cards and the dealer's card which is facing up.
Pre-Decision
Hit and Stand
When the dealer's hand is 16 or less, he/she must 'Hit', meaning the dealer needs to take an additional card. If the dealer has 17 or more, the dealer must 'Stand'. If the dealer's hand exceeds the 21 mark, he/she loses the round.
Doubling Down
Think you can beat the dealer? You can double down to double the dealer's main bet and receive a third card.
Splitting Pairs
You can choose to 'Split' your initial cards in two separate hands if they are of equal value. However, you cannot double down at this stage of the game.
Insurance
If you think you're not going to have a lucky night, the insurance feature can actually help you out. If the dealer has an Ace + 10, Jack, Queen or King, you'll win twice the insurance bet. However, you'll lose the insurance bet if the dealer doesn't have any blackjacks.
Blackjack White Rules
Blackjack White is a variant of Live Blackjack - 8 decks are used; the dealer stands on 17 and draws on 16 and you can also double on any two cards and split cards of the same value. The only difference in Blackjack White is the white background and the stake values.
As opposed to other casino games, players do not play against each other in Blackjack, but against the dealer. The game is played with decks of 52 cards and the main objective is to form the highest hand without exceeding the 21 mark.
Blackjack White Graphics and Sound
Without a doubt, the visual effects in Blackjack White are fantastic. For starters, the high-quality full screen video enhances adds more thrills to the game and features the crisp graphics beautifully. The friendly dealers also are exciting elements of live casino, since players can enjoy a game that is more interactive than the standard blackjack games.
Blackjack White Conclusion
Evolution Gaming's Blackjack White succeeds in creating an environment that mirrors that of a land-based casino. With the brilliant features offered on an such an interactive interface, you are guaranteed an experience like no other. Sign up to Videoslots.com today to check out the extensive range of live casino games offered by Evolution.
About the Provider
Evolution Gaming was founded in 2006 and since then, they've managed to revolutionise the European live dealer platform around the world. Their headquarters are in Riga, Latvia, but a majority of the employees are based in Malta as well. Since its conception, Evolution Gaming has become a leading B2B provider of Live Casino systems within Europe today.
Their Live Casino consists of real-life dealers that run the game in real-time on a casino gaming table just like you would find in a real-life casino. Players can engage with the dealer via a live streaming video link. Essentially, they've given players the option to go to the casino from the comforts of their home!
The vision at Evolution Gaming is to be the leading Live Casino provider in the world whilst ensuring that they create an unforgettable user experience as well as make operators successful. They accomplish this is by offering a localised Live Casino experience into regulated markets available on all digital platforms for online and land-based game operators, and players too.
Evolution Gaming is working towards maintaining and strengthening its position as a top Live Casino provider, while keeping up-to-date of developments within the global gaming market.
You can check out a wide variety of live Evolution games like Blackjack, Roulette, Baccarat and much more at Videoslots!
Play in our Battle Of Slots
Don't miss out on the opportunity to play a thrilling Battle with our special, unique and very first social online casino experience – Battle of Slots. Videoslots gives you the chance to play first time Battles against your friends and other players on videoslots.com with games from NetEnt, Thunderkick and Play'n GO. There is only one Battle of Slots – and you'll only find it on videoslots.com!