Battle of Slots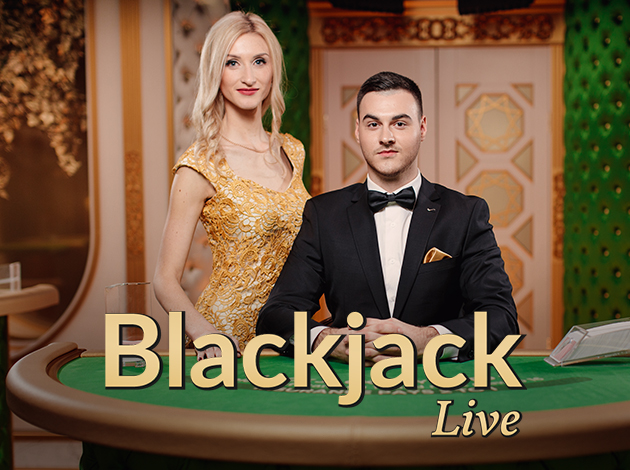 Play Blackjack Silver 3 online: Check out our review below
Blackjack Silver Introduction
Blackjack is one of the world's most popular table games as it is a fun combination of luck and skill. Dating back centuries, the game has an established fan base all around the world. Napoleon Bonaparte, for example, is said to have played it regularly once he was exiled.
The Blackjack table normally welcomes multiple players who each play against the dealer. The aim of the game is simple; get a hand which totals close to or equal to 21 without exceeding this value. If you get a value higher than the dealer, you win.
Thanks to the game's simplicity it is a favourite amongst new card game players. With the spread of online casinos, the game's accessibility increased and this led to a massive rise in its popularity. When live games were released, players flocked to enjoy the excitement of being on a real table with the convenience of playing from home.
Blackjack Silver is a variant of the card game which is provided live by Evolution Gaming. With a stunning studio and a potential for big wins, it is quickly becoming a favourite amongst new and experienced players.
Blackjack Silver Game Features
Blackjack Silver welcomes players to sit at the table and enjoy a few rounds whilst interacting with the dealer and other players. Since there are no secrets amongst players in Blackjack, you will be able to see all the player's cards and one of the dealer's cards throughout the game. You can, therefore, adjust your strategy based on other player's decisions and cards.
One of the advantages of modern online casino games is that you can play them wherever you are. Blackjack Silver is certainly no exception. You can access the game on your favourite device and have the full functionalities and features at the tip of your fingers. This includes being able to activate one or more of the game's special features.
Bet Behind
With Bet Behind you can reap the benefits without having to play directly at the table. With this popular feature, you can choose one or more players at the table and place a wager on their actions. Those on a winning streak are highlighted, so you can decide whether to stick to a hot player or choose based on your gut feeling. The Bet Behind feature can be activated with low stakes, making it an ideal opportunity for new Blackjack players to start wagering as they learn the game.
Side Bets
As you get more experienced playing a card game you tend to look for side bets to add a special twist to the game. Blackjack Silver features two such side bets to keep you entertained. With Perfect Pairs you get a special payout if the first two cards you are dealt are a mixed, coloured or perfect pair. With 21+3 side bet, you stand to win various payouts based on the combination of your first two cards and the dealer's up-card.
Pre-Decision
Ideal for players who don't wish to waste time waiting, the Pre-Decision feature allows them to make their move whilst other players are still making theirs. With this feature, you can Hit, Stand, Split or Double Down without having to wait for your own turn.
Blackjack Silver Rules
Blackjack Silver follows the same standard rules of the game. The main difference of this version is that the stakes are different from the norm, and that there are two optional side bets that a player can activate. In this game, Blackjack pays 3 to 2 and Insurance pays 2 to 1.
In order to keep the game moving, players are allocated a few seconds per round to make their decisions. This ensures that no player has to wait too long before he or she can see the result. The dealer addresses each player directly, one after the other, to see whether to deal a new card or to hold.
Blackjack Silver Graphics and Sound
Players who have already experienced live casino games will appreciate the superior studio design which Blackjack Silver offers. As you sit at the table, your main attention will naturally be on your cards, the dealer and the table. However, every now and then you might be distracted by the background noise of other dealers at work. This effect further cements the realistic illusion of being at a land-based casino.
As you play the game, your available options conveniently appear on the screen. Once you make your decision the option disappears giving you an unobstructed view of the table and dealer. Evolution Gaming has managed to merge reality and the virtual world perfectly, in that whilst the table and cards are real, the chips and results on them are virtual, even though they appear to be real.
Blackjack Silver Conclusion
Blackjack Silver is a feature-filled live casino game which is definitely worth playing at least once. The realistic game offers players an opportunity to have fun whilst also bagging some great wins. Throughout the game, you can interact with the dealer and other players and this adds to your overall realistic experience.
Aim for 21 today by playing Blackjack Silver on Videoslots.com!
About the Provider
Evolution Gaming was founded in 2006 and since then, they've managed to revolutionise the European live dealer platform around the world. Their headquarters are in Riga, Latvia, but a majority of the employees are based in Malta as well. Since its conception, Evolution Gaming has become a leading B2B provider of Live Casino systems within Europe today.
Their Live Casino consists of real-life dealers that run the game in real-time on a casino gaming table just like you would find in a real-life casino. Players can engage with the dealer via a live streaming video link. Essentially, they've given players the option to go to the casino from the comforts of their home!
The vision at Evolution Gaming is to be the leading Live Casino provider in the world whilst ensuring that they create an unforgettable user experience as well as make operators successful. They accomplish this is by offering a localised Live Casino experience into regulated markets available on all digital platforms for online and land-based game operators, and players too.
Evolution Gaming is working towards maintaining and strengthening its position as a top Live Casino provider, while keeping up-to-date of developments within the global gaming market.
You can check out a wide variety of live Evolution games like Blackjack, Roulette, Baccarat and much more at Videoslots!
Play in our Battle Of Slots
Don't miss out on the opportunity to play a thrilling Battle with our special, unique and very first social online casino experience – Battle of Slots. Videoslots gives you the chance to play first time Battles against your friends and other players on videoslots.com with games from NetEnt, Thunderkick and Play'n GO. There is only one Battle of Slots – and you'll only find it on videoslots.com!