Battle of Slots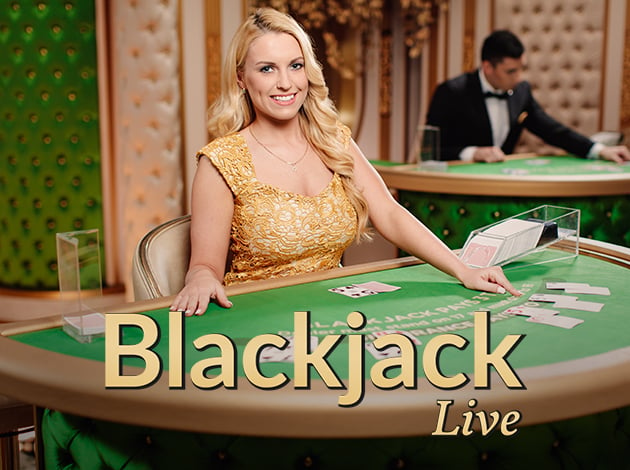 Play Blackjack A online: Check out our review below
Blackjack Introduction
When it comes to online casino games, nothing has stood the test of time as well as Blackjack has. This thrilling card game combines the element of chance with pure player skill and strategies, in what can be described as a battle of wills between the player and the dealer.
The premise of Blackjack is simple - players have to obtain a final card value in their hand that equals 21. If the player goes over this 21 mark, their hand is forfeited and they lose their wagers. However, the same rules also apply to the dealer, so this creates a multitude of different possible outcomes for any give hand of blackjack.
Online casino blackjack games use a sophisticated software to act as the dealer, but avid blackjack players still yearn for that authentic land-based casino feel. This is where live blackjack casino games come in, as they combine all the comforts of playing from home with the luxury of playing in a real casino.
Evolution Live Blackjack is a rich and fast online live Blackjack game that can be played across multiple platforms and devices such as desktops, tablets and smartphones. This slick gaming experience is only enhanced by a large selection of live tables to choose from, making Evolution Live Blackjack the prime choice for any player that loves this table game.
Blackjack Game Features
The core game in Evolution Live Blackjack game includes the standard blackjack gameplay that fans are used to. However, Evolution decided to add a couple of interesting features that make this offering even more entertaining, also giving players the chance of landing some high prizes.
There are several standard and VIP tables that players can choose from, some being by invite only. When accessing a game, a player will take one of the 7 virtual seats at the live table, and they will be greeted by the friendly and professional live dealers.
As the dealer shuffles and deals real cards, stakes are placed through the user-friendly interface. The core game can be enjoyed in a full-screen video, and also comes in optional Insurance, Double Down, and split Pair Bets.
Bet Behind
Bet Behind is one of the features of Evolution Live Blackjack, which gives players the chance to place bets behind one or more of the main 7 players seated at the virtual table. While a player is waiting for a seat at the table, they can Bet Behind. Furthermore, players already seated at the virtual table can also bet behind any other seat.
Bet Behind has relatively low stakes and it's a great way for new players to engage with the thrill of Live Blackjack without having to take a direct seat themselves.
Perfect Pairs and 21+3 Side Bets
The Perfect Pairs and 21+3 Side Bets feature add extra interest and betting opportunities to this game. Every player is provided with the chance to turn on these two exciting extra betting spots as they enter the table.
The Perfect Pairs side bet can increase payouts if the first two cards dealt make up a mixed, coloured, or perfect pair. The 21+3 side bet gives players the chance to win on a wide range of Poker-style card combinations composed of the player's first two cards and the face-up card in the dealer's hand.
Pre-Decision
The Pre-Decision feature is a unique addition to this game that gives players the chance to make their decision whether to Hit, Stand, Double Down or Split at the same time as the first player, without having to wait for their turn. This translates into more active game time for players and more games per hour for operators, making Evolution Live Blackjack a much faster live dealer casino game!
Blackjack Rules
Standard Blackjack rules also apply to players that choose Evolution Live Blackjack. However, there some important things to consider when playing a live dealer game, as this involves the interaction with other actual people who are also participating in the same table.
Live blackjack is not the same as standard online blackjack - the dealer needs to deal the cards, and some players will take time to make decisions. As such, it is important to remain patient at all times and respect the flow of the live dealer game. Conversely, it is highly suggested that players placed their bets as quickly as possible to prevent the game from stalling for other players as well.
When playing a live dealer blackjack game, it is important to not wander away from your computer of portable device, as this wastes time for the dealer and other players that have to wait for your return. Interaction with the dealer and other players is encouraged, as this makes live blackjack a more enjoyable experience for all.
Blackjack Graphics and Sound
Evolution Live Blackjack can be experienced by accessing a secure live video feed that also includes audio. Players are transported to a studio with an actual dealer sitting at a blackjack table. The video quality is crisp and clear, and the only audio in the video is the dealer speaking to the players and the low background chatter of other dealers and casino staff tending to other tables. The overall graphics and sound give Evolution Live Blackjack a truly authentic casino experience.
Blackjack Conclusion
Live dealer games are the next generation of online casino games, and Evolution Live Blackjack offers players a unique opportunity to enjoy a new kind of blackjack experience. This game offers a core blackjack game that is equipped with a number of exciting features that can greatly increase the chance of players walking away with massive wins from the virtual table.
Standard online blackjack games might have great animations and sounds, but they cannot measure up to the unique feeling of beating an actual dealer and landing a major win. Everyone should try a couple of hands of Evolution Live Blackjack on Videoslots.com today, and experience real casino play from home!
Gambling is a form of adult entertainment only. You must be over 18 to play. Play responsibly.
About the Provider
Evolution Gaming was founded in 2006 and since then, they've managed to revolutionise the European live dealer platform around the world. Their headquarters are in Riga, Latvia, but a majority of the employees are based in Malta as well. Since its conception, Evolution Gaming has become a leading B2B provider of Live Casino systems within Europe today.
Their Live Casino consists of real-life dealers that run the game in real-time on a casino gaming table just like you would find in a real-life casino. Players can engage with the dealer via a live streaming video link. Essentially, they've given players the option to go to the casino from the comforts of their home!
The vision at Evolution Gaming is to be the leading Live Casino provider in the world whilst ensuring that they create an unforgettable user experience as well as make operators successful. They accomplish this is by offering a localised Live Casino experience into regulated markets available on all digital platforms for online and land-based game operators, and players too.
Evolution Gaming is working towards maintaining and strengthening its position as a top Live Casino provider, while keeping up-to-date of developments within the global gaming market.
You can check out a wide variety of live Evolution games like Blackjack, Roulette, Baccarat and much more at Videoslots!
Play in our Battle Of Slots
Don't miss out on the opportunity to play a thrilling Battle with our special, unique and very first social online casino experience – Battle of Slots. Videoslots gives you the chance to play first time Battles against your friends and other players on Videoslots.com with games from NetEnt, Thunderkick, Play'n GO and Pragmatic Play. There is only one Battle of Slots – and you'll only find it on Videoslots.com!