Battle of Slots

D-Tech Casino
D-Tech is a software development company with a strong focus on Asian-themed games. The company is based in Hong Kong and China, and is made up of a team of industry experts creating fantastic games to work on a wide range of platforms. The company has released over 100 games in their current and previous ventures, so it is safe to say that they are very familiar with the industry, most especially with Asian players.
You can play the following games from D-Tech at Videoslots, and always keep an eye out for more of their slots featuring on our online casino in the near future!
Start & Development
Launched in 2017, D-Tech Gaming was founded by Harmen Brenninkmejjer who has had a long-standing track record in regulated gaming sectors across emerging markets in the industry. His experience added to the highly experienced management team makes D-Tech the company it is today, building games for both land-based and online third-party clients, whilst also distributing its own games. The origin of the company started in Asia which naturally explains what seems to be the main theme on which the game developers seem to focus on. A month after their launch in June, signed its initial third-party contract, and in March 2018 they launched their first game, which was Year of the Dog. In total, they now have nine slots, which are truly all very well-crafted games, designed with a certain particular in-house style which they seem to want to stick to, giving them this auteur-like signature aesthetic. Around the same time, they've also secured a deal with Gaming Innovation Group (GIG) , which made united two industry veterans stand together, and made it possible for a greater awareness and familiarity of payer patterns, most especially Asian players in Europe.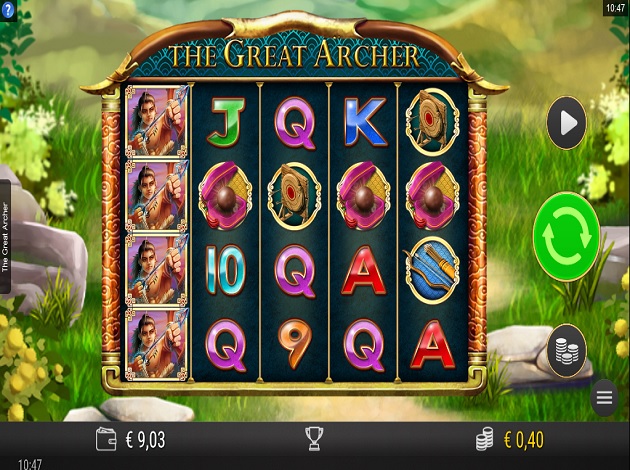 Special Skills
Their first in-house game was Year of the Dog; immediately showing a promising venture for the company. Year of the Dog is a beautifully designed interactive slot that earns its name due to the fact that the company launched their first game in what actually was the Chinese year of the dog. Their other games are all set around iconic elements of Asian culture, from Dragon Pearl, to Lucky Money Cat to Mulan. The Great Archer on the other hand takes the aesthetic of an old nineties or early noughties arcade game, with simplistic two-dimensional graphics to add to that retro look, that's particular these kind of slots. Again, the oriental theme here is present and takes very much from classic international fantasy and anime games in its delivery of colours and general game presentation. They also have a really beautifully designed game by the name of Mulan, honouring a great Chinese legend of Hua Mulan, who was a fictional female warrior who disguised as a man, takes her aged father's place in the army. The heroine of this epic tale is a great female figure in the history of international mythology, especially in the recent years as she became more popular in the west. D-Tech's inclusion of this game makes reveals their search for variety and inclusion and continue to spread aspects of Eastern culture through their games.
Our final verdict
D-Tech strive to always work with a flexible approach, handling projects carefully and delivering them with a certain secure and definite finish, whilst also acknowledging that they have a deep sense of experience and knowledge about the industry and use that to their advantage with the way they are promoting and making such a name for themselves. This, and of course the general Oriental approach to their slots, as well as the interactivity and beautifully designed elements, is what makes D-Tech a great software starting them on the right track in iGaming. Watch out for this company; it's not the last time you're going to be hearing about them for sure. We're excited to be bringing you D-Tech slots on our online casino and we look forward to see what's next from this provider!
Check out D-Tech full portfolio here