Battle of Slots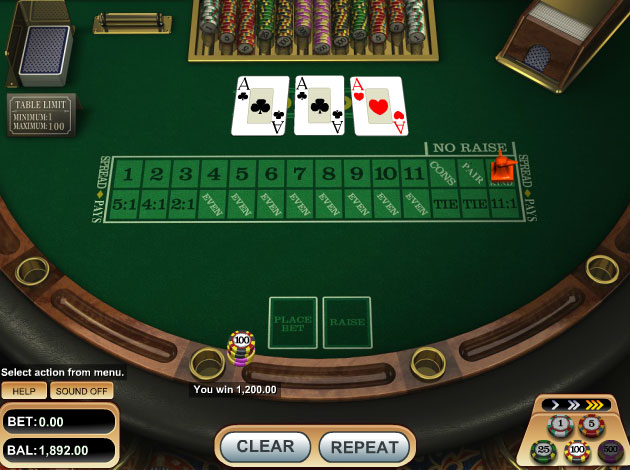 Red Dog
Welcome to Red Dog casino game! This is a fun and exciting game and it does not take long to learn how to enjoy this game.

In Red Dog you first have to make a bet so click on the chips in the bottom right corner and place as much as you want to make your bet and then you click Deal. 2 cards will be dealt facing up with a space between them big enough so that a third card can fit between them. If you think that the next card coming will fall between the 2 cards you should click Ride. Your bet will then be doubled and if the third card falls between the 2 you win. If you are not too confident that the third card will be a card with a number between the 2 cards you should click stand and your initial bet will stand.

Depending on the gap of the first 2 cards you will win different amounts. The smaller the gap the more you win and you can see the payouts on the table in the game. In this game you are playing with 8 regular decks of cards with 52 cards in each of them.

Should the first 2 cards be a pair or 2 consecutive cards it counts as a tie and you will get your bet back. Should your first 2 cards be a pair and the third card makes it a three of a kind you get paid 11:1!

As you can see this is a quite simple game and it really does not take long to learn how to play it and it really is an exciting and fast paced game which a lot of people already love to play.