Battle of Slots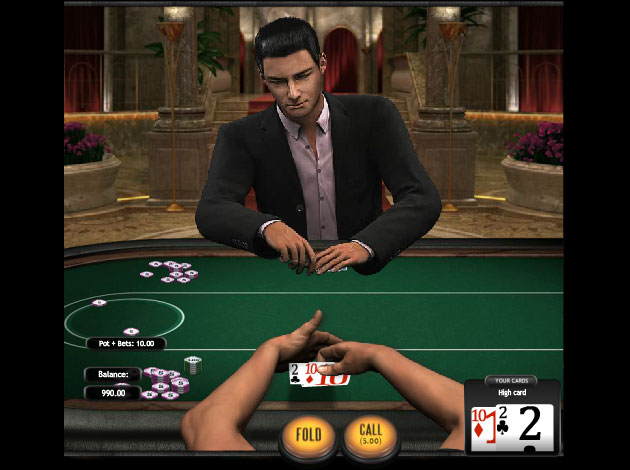 Poker3 Heads Up Hold'em
Poker3 Heads-Up Hold'em is a flash based single player Heads Up Texas Hold'em Poker game that features lightning fast gameplay and wraps it up in the most visually immersive presentation that you have to see to believe. Poker3 Heads-up Hold'em features the amazing true cinematic 3D graphics and immersive animations.

No looking for tables. No waiting for anyone else. Poker3 Heads Up Hold'em lets players jump right in without any delay. It's all of the fun and excitement of poker, when your player wants it, how they want it.

When playing poker3 heads up hold'em, you will start off by choosing your opponent from four different ones, followed by choosing at what stake you wish to play with then click on the "deal" button to start off the game.

The venue of the poker game is set in a classy hall where it is very peaceful and quite and lets you focus properly on your game.

You will view your cards, and can either fold them if you think you have a weaker hand than the one of your opponent, or else you may call if you think it is strong enough, or maybe if you have a little faith and hope that you will hit something on the river.