Battle of Slots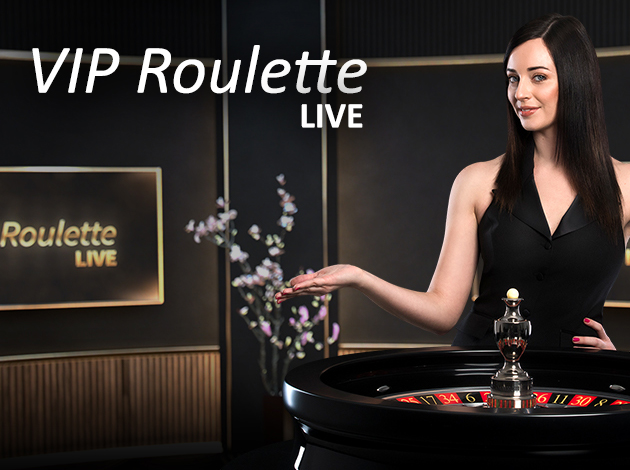 Dealer Roulette A
Dealer Roulette A Introduction
NetEnt live brings you Dealer Roulette A, an immersive Roulette game with a live dealer streamed from NetEnt's state-of-the-art studios. Dealer Roulette A is a common draw European Roulette game featuring a live dealer, a wheel view, and favourite bet options as well.
The Roulette wheel comes with 37 pockets numbered from 0 to 36. Dealer Roulette A is a very simple and easy game to play: the goal is simply to predict in which pocket the ball will land in when the dealer spins the wheel.
Dealer Roulette A Game Features
When you open the game, the live dealer will welcome you and invite you to place your bet by selecting a chip value. You can play live Dealer Roulette A with bets ranging from a minimum of € 1 to a maximum of € 250 per game.
In this live casino game, there are several different bets you can make, which are explained below.
Dealer Roulette A Bet Types
1.Inside Bets
Inside bets refers to bets placed on the table layout and include all of the following.
Straight: A bet placed on a single number.
Split: A bet placed on two adjoining numbers.
Three line: Also known as a 'street' bet, this is a bet on a row of three numbers.
Corner: A bet on four numbers.
Six line: A bet on six numbers (two rows of three numbers, excluding the number zero).
2.Outside Bets
Outside bets are bets which are placed on the areas of the table that represent different groups of numbers. These include all of the following.
Column: A bet on 12 numbers (one column of 12 numbers).
Dozen: A bet on 12 numbers (four rows consisting of three numbers each).
Red or Black: A bet on all 18 red numbers or all 18 black numbers.
Even or Odd: A Bet on all 18 even numbers (excluding zero) or all odd numbers.
Low numbers: A bet on the low numbers which are from 1 to 18 (excluding zero).
High numbers: A bet on the high numbers which are from 19 to 36.
3.Racetrack Bets
Racetrack Bets are those bets placed on the roulette racetrack, covering a section of the wheel. These include all of the following.
Jeu Zero: A bet consisting of four chips on a series of seven numbers.
Tiers: A bet of six chips on a series of 12 numbers.
Orphelins: A bet with five chips a two series of eight numbers.
Voisins: Abet of nine chips placed on a series of 17 numbers.
4.Neighbour Bets
Neighbour bets can also be made via the roulette racetrack and are a spread of one or more inside bets on a series of numbers as they appear on the roulette wheel. These include all of the following. A neighbours bet is a bet placed on a selected number plus the number that is on either side of it.
Favourite Bets
NetEnt's live Dealer Roulette A also has a Favourite Bets feature with allows you to save any bets you like to place them automatically in the next games. You can also name your favourite bets.
Chat feature
Like most of NetEnt's live games, Dealer Roulette A comes with a great chat feature which lets you chat with other players playing at the same table!
Dealer Roulette A Rules
Dealer Roulette A is a very simple game to play and there aren't many rules you need to remember. Once you place your bet, the dealer will spin the wheel and then spin the white ball in the opposite direction. When the ball lands in a slot, the dealer will announce the winning number and any winnings bets are paid. The dealer will then announce when the bets are open again.
Dealer Roulette A Payouts
Straight pays 35:1
Split pays 17:1
Three Line pays 11:1
Corner pays 8:1
Six Line pays 5:1
Column pays 2:1
Dozen pays 2:1
Red or Black pays 1:1
Even or Odd pays 1:1
Low numbers pays 1:1
High numbers pays 1:1
Dealer Roulette A Graphics and Sound
NetEnt's live Roulette game perfectly recreates the feeling of playing in a real-life casino. A friendly and professional dealer will welcome you to the game and guide you through it all, making it very smooth and fun to play. There are also two different camera angles – one from the front and one above the Roulette wheel – which make the game even more immersive to play. In the background, you can hear the distant voices of other dealers at other tables and the buzz of a real casino.
Dealer Roulette A Conclusion
Dealer Roulette A brings the thrill of playing Roulette at a real casino right to your screen with an immersive, high-quality live version. The game is easy to play and the live dealers make it a fun and smooth experience. Dealer Roulette A also comes with a very good betting range that's likely to suit all kinds of players. So, place your bet and watch the wheel spin at Videoslots today!
Gambling is a form of adult entertainment only. You must be over 18 to play. Play responsibly.
About the Provider
NetEnt is a premium supplier of online casino games used by many of the world's most successful online casino operators. The NetEnt CasinoModule™ is a leading- edge gaming system which includes high-quality online casino games, powerful bonus programmes and a sophisticated Back Office.
Founded in 1996 by one of Scandinavia's leading off-line casino operators, NetEnt was one of the pioneers in online gambling. The heritage in real life casino operations is one of the reasons behind the success of the company.
NetEnt is unique in the market, not only in its focus strategy on casino games, but also because of the fact that the company does not have any casino operation of its own, nor any interests in such operations. This means that there are no conflicts of interest between NetEnt and its customers.
Thanks to a combination of our heritage and focus strategy, the NetEnt casino stands in a class by itself. Another contributing factor to the success of the NetEnt games is the high entertainment value delivered through rich graphics, intriguing bonus games, entertaining animations and innovative features and functions. The games from NetEnt are not just games!
They are productions of a team of highly dedicated and motivated individuals, spanning a wide range of talents with one thing in common – Passion for Gaming!
Editions by NetEnt are Secret of the Stones, Dead or Alive and Jack and the Beanstalk.
Play in our Battle Of Slots
Videoslots.com is the World's Biggest Online Casino with the biggest portfolio of games in the industry! Don't miss out on our innovative Battle of Slots, a thrilling experience where you can compete against other players. Battle of Slots is the first social online casino tournament, giving you the chance to play against your friends or other players on games from NetEnt, Thunderkick and Play'n GO. Remember, there is only one Battle of Slots, and you can only find it on the World's Biggest Online Casino – Videoslots.com!