Battle of Slots


Big Time Gaming
This might not be a multinational company with offices all over the world but this does not exclude that Big Time Gaming is as strong as any of them. The quality of their work says it all. It is evident that behind Big Time Gaming is a focused, dedicated team which go an extra mile to give players the ultimate experience when playing on their games, including their video slots, some of which can be found on videoslots.com.
Top Games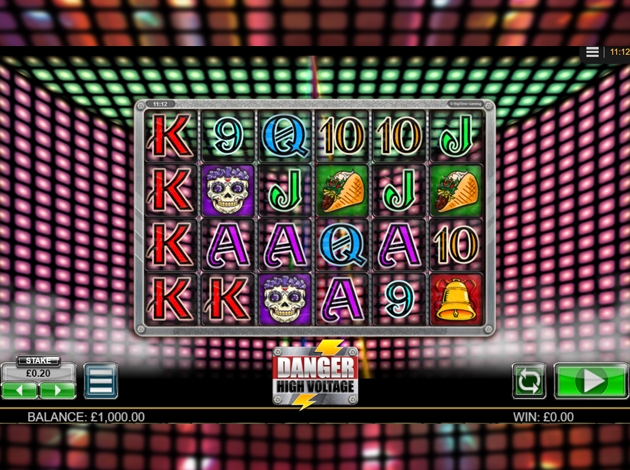 Start & Development
The name of the games themselves reflects that the game content in each game is different. From dragons to faeries and from haunted houses to ancient times. Their game themes show that they are not scared to explore different scenarios. One of Big Time Gaming leading games which can be found on videoslots.com is Dragon Born. The look and feel of this can are outstandingly good, having sharp edged background sounds. This is a free to play a game where the players must do their best to possess the dragon bloodline. A game which evolves around the ancient days full of demons, dragons and humanity caught in between. Only those born of the dragon bloodline have the power to vanquish them forever, and that's how the story goes! Those who are more into adventure could find Temple of Fortune to be their kind of game, having an Indiana Jones theme. As the game name implies, Temple of Fortune is one of those slots which hooks you on to go and find the hidden treasure. Playing this slot will take you to the terrifying temple filled with treasure, but players will also get the chance to pick along with a good number of jewels along the way. At the temple of Fortune, players will meet the main character, Freddy, out in the deep jungle and will find the magical temple winnings. Feathered Frenzy, a jackpot game, is another favourite which can be found on videoslots.com and it offers its gamers crisp clear graphics with soothing, calming and melodic sounds. This online slot is based on a bird theme having a five reel, three row with a 20 pay line video slots where the main objective is to match symbols adjacent from left to right on any active pay line.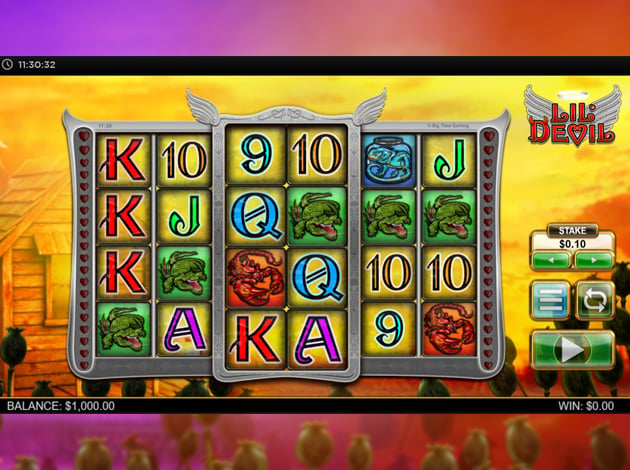 Special Skills
Big Time Gaming carries over 30 years of experience in the industry, specifically in the online gaming sector. They pride in being innovators and compete in the online space at an international level with other blockbusters like IGT, WMS and Bally. Their partners in crime are GTS, Openbet and MGS. Even if they are not blockbusters, Big Time Gaming are not followers. They have proved to lead the game in their sector and the more time rolls, the more they rock. Their customers all operate legally under strict jurisdictions, one of them being us at Videoslots.com. Their amount of customers shows that their work was worth their sweat. The popularity of their games with players is also proof that the creators behind them are doing their job and thus in the right direction to continue cheering for success in the years to come. Big Time Gaming has quickly built an envious track record when it comes to game development and this is contributed to their CEO Nik Robinson, the CTO Huw McIntosh and Ian Schmidt, their Creative Director. As CEO Nik has over 20 years of forefront gaming experience having worked for NT Media which became part of New International in 2005. Huw, on the other hand, has also an impressive history with over 10 years of experience having worked with Openbet and NT Media. From his end, Ian has a vast track record with Rock Star Games. Even if the company is not as old as some pioneers in the industry, it is made up of individuals who have worked with giants, thus carrying years of experience. This has reflected in the products which they developed up to now. Considering the few years which Big Time Gaming has been operating, it has done wonders. They have developed slots, reactors and table games, three different sectors which are all important in the gaming sector.
Portfolio
Their online video slots vary in theme. They are not stuck with one specific genre. Characters in their themes are very finely designed with eye-catching design. Their games make you want to jump in the game and be part of the environment. If the theme is about a haunted house, Big Time Gaming make sure to get thrills through your spine while spinning their game. If on the other hand, the online slot is adventurous, they make sure that you enjoy the ride while playing the game. We at Videoslots believe in quality gaming and this is why the below 10 games are offered at our casino. We could not miss in not having their quality games on our site.


Our final verdict
From their portfolio, it is easy to notice that Big Time Gaming has placed their wonderful gambling software in many of the best Casinos in the world. This has helped the company build a strong reputation since they offer interesting jackpots. Unquestionably a leader in their sector, Big Time Gaming brave themselves in developing dream games to players. Along these 30 years, they never bowed to competition. Instead, they took it in their stride and made innovation in games they key of success. Big Time Gaming is not stuck with one type of games and their variety of games makes them kickass within the gaming industry. We at Videoslots would love to have more games from Big Time Gaming because they online slots are fun, engaging and give a positive experience to the player. Their graphics are excellent and their creativity has no limits. We cannot wait to see what they will deliver next!


Check our full BTG portfolio here